OUR RECOMMENDED Bausch + Lomb PRODUCTS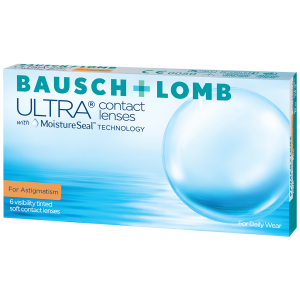 Bausch + Lomb ULTRA for Astigmatism
Deliver all-day comfort and consistently clear vision. Patients wearing Bausch + Lomb ULTRA® for Astigmatism agree: 93% of patients agree this lens helps reduce halos and glare, even in low light. 91 % feels comfortable throughout the day 96 % provides comfortable vision, even when spending hours on digital devices 95 % delivers clear vision when driving at night Available in -2.75D Cylinder ...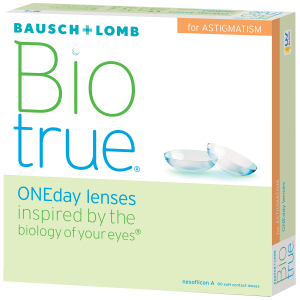 Biotrue ONEday for Astigmatism
TAKE A CLOSER LOOK I Biotrue ONEday for Astigmatism 94% of patients experience comfortable vision throughout the day Peri-Ballast Design Spherical aberration control reduces halos and glare Thin, tapered edge design limits lid interaction Designed to work with natural blink patterns WARNING: UV-absorbing contact lenses are NOT substitutes for protective UV-absorbing eyewear, such as UV-ab ...
OUR

Bausch + Lomb PRODUCTS